It is my pleasure to welcome you to Variety Travel Management Services.
We are an independently owned and operated full service Travel Agency with offices in Naples & Miami.
Our highly knowledgeable multi lingual staff is wholly dedicated to making your travel experience – be it for business or leisure – as easy as possible and every journey, whatever the destination, more memorable than the last.
At Variety Travel Management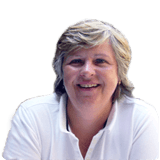 We utilize leading edge technology in tandem with a thorough understanding of the role that efficient travel plays in corporate success. We have the resources to provide your company and frequent travelers with up to date and comprehensive corporate travel reports tailored to your specific needs, making it infinitely simpler to closely monitor and control your travel budget and costs.
Experience in the corporate and leisure travel industry we have watched the South Florida area blossom from being the Crossroads to Latin America to become one of the leading Crossroads of the World.
Whatever your leisure travel requests, from cruising to skiing, single travel to family vacations, golf and tennis getaways, short stay to around the world vacations, our well experienced travel professionals are standing by to create an itinerary tailored specifically to you and your family.
With the highest standards of service we are here to exceed all your travel expectations.